Divorce and Home Owner Insurance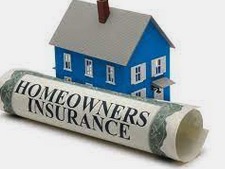 Many divorcing couples decide one party will keep the marital home. Once that decision is made the one staying is now responsible to transfer everything pertaining to the house into their name. This includes the mortgage, home-owner insurance and any other policies and warranties that attached to the house.
Home-owner insurance has many attachments that work behind the scenes. Claims, credit score and raiders effect your ability to get insurance in your name.
Knowing the behind the scenes in's and outs before you decide to take ownership is important.
A friend of mine had a co-worker who went through a divorce like many the co-worker decided to keep the house. After the divorce they had to put in a claim for the roof. The claim was approved, but the check was mailed to the ex , written only in their name. Since the new owner was not listed as the primary policy holder they did not get the check to repair the roof. This situation happens everyday.
A real estate professional Certified in Divorce will guide you through the process getting the information needed for you to make an informed decision.
Divorce an Home Owner Insurance